Welcome in DigitalVisible Agency!
You have a business and you decided you want to digitalize it? Do you want to be online and grow your revenue trough internet?
Digital Visible Agency is trying to be different from everyone. After we saw the struggling from other companies in feeling on campaigns and other complicated strategies made by other well known marketing agencies, we decided to build a new digital agency, very professional so you, our client, do not waste your money and get frustrated, because you don't understand where your budget is going.
Digital Visible is working first off al on ROI ( return of investment). Because we are all business people and we understand that at the end of a day, it is very important what we get for all our work. 
Together we built your success, because if you are were you should be and you start to see results, that means we accomplished our mission. 
Together we discover the need of your business and we put it online.
We settle very well the terms and the direction where you want to evolve
We establish a design very useful friendly, but also to suits your taste
After we did the first steps, we need some time to develop your product
It is necessary to implement and optimize your website (or other product)
If we checked all the details that we established with you, we can now deliver
Dupa ce am trecut prin mai multe ipostaze, dar si prin diverse companii cu capital integral romanesc, am realizat ca exista un fel de sablon dupa care este construita fiecare afacere romaneasca, fie ea mica sau medie. In anul 2007  am lucrat pentru o firma care alesese sa isi investeasca capitalul pe plan local pentru un brand international. Aici am trecut din magazinul fizic in mediul online. Intr-adevar trecerea a fost treptata, a fost de durata, si desi vindeam produse cunoscute pe plan mondial, faptul ca nu eram pe prima pagina in cautarile posibilor clienti , ne-a facut sa pierdem mult in vanzari. Atunci a fost prima data cand am auzit de SEO. Dupa ce am lucrat in comertul online, facand si partea de content managment, am tras concluzia ca este cazul sa studiez in domeniul IT un Master. Zis si indeplinit! Vroiam o ascensiune din vanzari, in partea de creeatie a site-urilor, dar si a tot ceea ce inseamna internet si calculatoare. 
Dupa ce am absolvit masteratul, am ales informatica aplicata in stiinte tehnologice si economie. Da, suna pompos, este de fapt Big Data din zilele noastre. Foarte util acest masterat, am hotarat sa ma axez pe ceva care imi placea foarte mult, adica dezvoltarea de website-uri, eCommerce-uri ( magazine online), dar si promovarea acestora in mediul online. Se tot vorbeste despre digitalizare in ultima perioada, am tot avut nevoie de ea, cand totul a trecut in online. Cumparaturile de toate felurile au trecut in mediul online, fie ele de fashion, de alimente, de electronice, mai toate industriile au inceput sa isi vanda produsele in online.
Am simtit ca este nevoie de mine aici, unde si mie imi este cel mai confortabil: mediul online, cu tot ce reprezinta si tine de el. Sper ca impreuna cu tine, care citesti aceste randuri, si care ai nevoie de ajutor, fie pentru a iti face cunoscuta afacerea, sau site-ul pe care il detii deja, fie pentru a creea unul de la zero, sa reusim sa ajungem mai sus decat acolo unde ti-ai propus.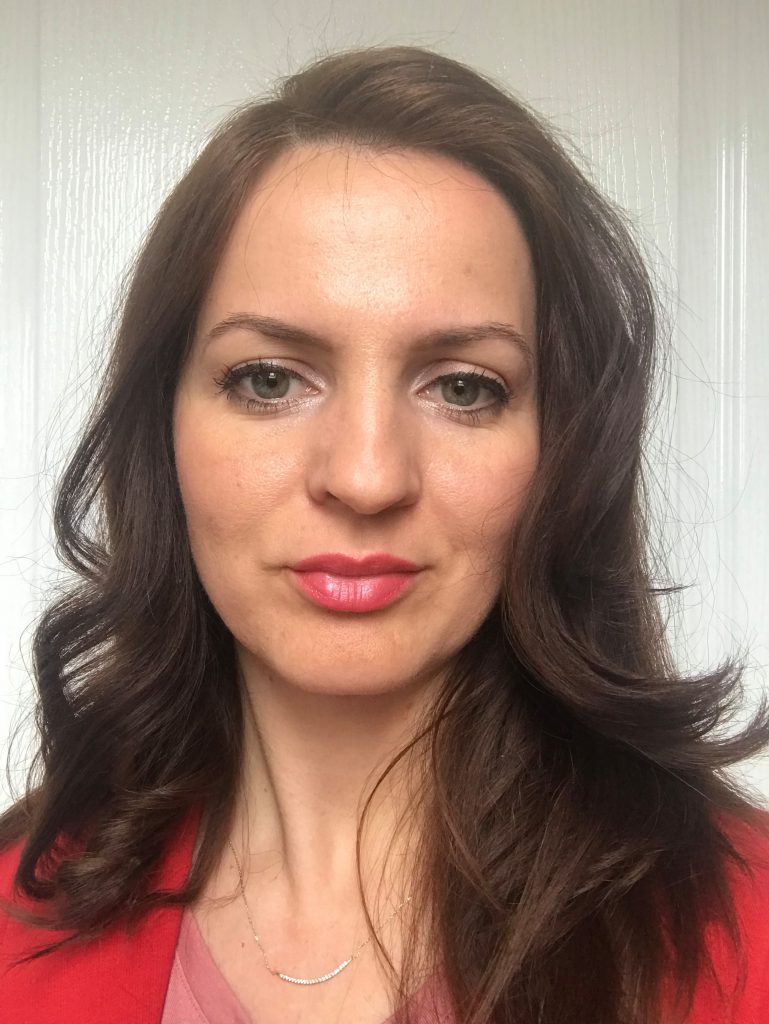 Sunt o fire sociabila, careia ii place mult sa povesteasca, dar imi place sa si ascult povestile celorlalti, si sa dezvolt cat mai multe relatii. Am trecut deja prin cateva cariere si intotdeauna m-am adaptat la cerintele pietei.
Satisfactia mea personala este sa ii ajut pe ceilalti si am decis sa deschid agentia in speranta ca pot face ca afacerile romanesti sa fie cunoscute.
Lucrul cel mai de pret cu care ma mandresc este familia mea si tot ceea ce am realizat pana acum.
Imi place mult sa citesc, sa gatesc, sportul si iesirile in natura. Ador animalele!
We are here for your business.